SLAS2016 Attracts Record Number Participants to San Diego
SLAS welcomed 6,293 participants to SLAS2016, the Fifth Annual SLAS Conference and Exhibition, held at the San Diego Convention Center in San Diego, CA, USA, from Jan. 23-27, 2016. The 6,293 participants set a new record high for an SLAS meeting, which bolstered its reputation as the pre-eminent annual gathering of life sciences R&D professionals dedicated to discovery and technology.
SLAS2016 Photo Gallery
Browse hundreds of images captured at SLAS2016, held Jan. 23-27 in San Diego. Access the SLAS2016 Photo Gallery.
Award Winners
As is the SLAS tradition, a host of distinctive awards were recognized at SLAS2016:
Student Poster Awards
Carrie Lovitt, Griffith University Australia
Automated Evaluation of Anti-Cancer Activity in Advanced Tumor Models
Joohun Kang, Wyss Institute/Harvard University
Rapid Enumeration and Identification of Rare Food Contaminant Using a Magnetic Microfluidic Device and FcMBL-Conjugated Magnetic Particles
Masturah Bte Mohd Abdul Rashid, National University of Singapore
Synergistic Combinations Against Bortezomib-Resistant Multiple Myeloma Derived via Phenotypic Personalized Medicine (PPM)
New Product Awards
320 companies participated in the SLAS2016 Exhibition, 40 of which submitted new products to be considered for the SLAS2016 New Product Award. SLAS congratulates the following winners:
LabMinds, product: REVO
ALVEOLE, product: PRIMO
AxionBioSystems, product: Lumos and Maestro APEX
2016SLAS Innovation Award
Nine podium presentations were selected as finalists for the 2016 SLAS Innovation Award. The final round of judging took place during SLAS2016. Following deliberations at the conference, the judging committee recognized Shana Kelley, University of Toronto, as the 2016 Innovation Award winner for her presentation, New Devices for the Detection and Classification of Antibiotic-Resistant Bacteria.
SLAS2017
will be held February 4-8 at the Walter E. Washington Convention Center in Washington, DC, USA. Short Courses will take place Saturday-Sunday, Feb. 4-5; the Exhibition and Conference will run Monday-Wednesday, Feb. 6-8. The latest information on SLAS2017 can be found at ; where the SLAS2017 Call for Presentations will be posted in April 2016. For exhibit and sponsorship opportunities, contact SLAS Exhibits Manager Barry Sacks at bsacks@slas.org.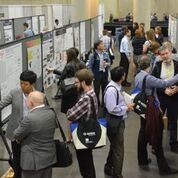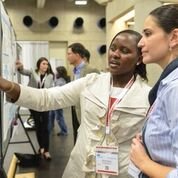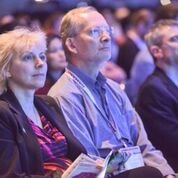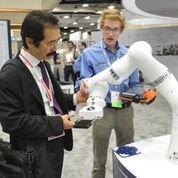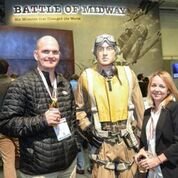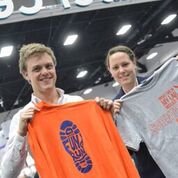 Keynote Speakers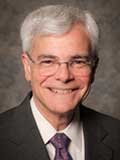 Michael Gottesman
Chief, Laboratory of Cell Biology
National Cancer Institute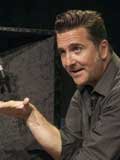 Adam Diedrich Steltzner
Engineer, NASA Jet Propulsion Laboratory