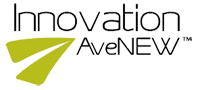 Special Offering for Innovation AveNEW Companies:
Discovering Your Value Proposition Seminar
Presented by

As an exciting addition to the Innovation AveNEW program, SLAS is excited to invite the eight Innovation AveNEW participating companies to a special, half-day seminar titled 'Discovering Your Value Proposition'. This workshop, offered exclusively by is a fast-paced, intensive 4-hour workshop that explores value from both the customers' and internal organization's perspectives. The typical participant of this workshop ranges from experienced product development and operations professionals to entrepreneurs of all experience levels.
In this workshop, the company representatives will develop and refine their existing or hypothesized customer value proposition after clearly identifying the customer(s). Next, the workshop will shift from an external focus to an internal focus as participants are challenged to more thoroughly explore ways to execute and deliver on their customer value proposition by first understanding what they want to get out of the effort internally.
Finally, participants will identify the critical activities/objectives necessary to succeed in their efforts to provide value to both their customer and their company. Identifying these critical objectives will enable a team to align their understanding and to focus on what is most important to success throughout the execution of the innovation effort.