Intelligent Network Building
SLAS is a unique nexus of diverse interests that fosters the limitless potential of global collaboration (). The value of time spent in world-class educational sessions at SLAS2016 is rivaled by time spent meeting speakers, exhibitors and other conference participants. A convenient (and enjoyable!) menu of social events are built into the SLAS2016 agenda to give everyone opportunities to get to know each other and continue conversations that could lead to the next Nobel Prize.
Receptions in the Exhibition Hall
Refresh and refuel with complimentary beer, wine, soft drinks and snack buffets.
Monday, January 25th: 5:30 - 6:30 p.m.
Tuesday, January 26th: 5:00 - 6:00 p.m.
Sponsored by Hamilton Company
Tuesday, January 26th: 6:30 – 10:00 p.m.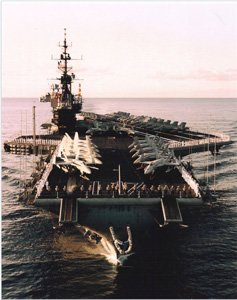 The final evening of SLAS2016 will be one to remember as conversations continue aboard the USS Midway — one of America's longest-serving and most impressive aircraft carriers.
All hands on deck to celebrate the fifth anniversary of the SLAS Annual International Conference and Exhibition! From stem to stern, the entire ship will belong exclusively to the SLAS community. Explore the 20 stories high, 1,000 ft. long, 64,000 ton, 212,000 horsepower aircraft carrier while meeting old friends and making new professional contacts. Enjoy:
60+ Exhibits
Flight Simulators
29 Restored Vintage Aircraft
Self-Guided Audio Tour
"Six Minutes that Changed the World" 15-Minute Multimedia Presentation
Complimentary and continuous shuttle bus service is provided between the Marriott Marquis and the USS Midway Museum (a 1.6 mile journey as the crow flies). All guests must have an SLAS2016 badge and be 21 or older.
Where Everybody Knows Your Name: The SLAS2016 Corner Bars
Show your SLAS2016 badge to these nearby hot spots, then kick back and enjoy exclusive SLAS-only discounts on eats and drinks.

15% off your food and beverage order! (Cannot be applied to happy hour specials.) A live music joint where everybody is somebody — just a laid-back atmosphere where you can kick back and have a good time.
401 G Street
San Diego, CA 92101



15% off your food and beverage order! Authentic Irish Pub featuring homemade food, traditional music and a warm and inviting atmosphere of an old Irish country pub.
544 Fifth Avenue
San Diego, CA 92101



Happy hour special; With any One Purchase you receive a free happy hour drink of your choice! French bakery and restaurant featuring authentic French pastries and baked goods using only the finest ingredients.
555 G Street
San Diego, CA 92101

SLAS FUNd Run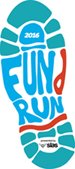 Sponsored by Agilent Technologies
Monday, January 25th – 6:30 am Start
Pack your running shoes! Start your Monday morning with a brisk run or walk along the San Diego waterfront with your friends and colleagues attending SLAS2016. This non-competitive event benefits the SLAS Educational Grant Fund.
For complete details, click here.
Students and Early Career Professionals – Join the Fun!
Kick off your networking on the evening of Sunday, Jan. 24. All students and early career professionals are invited to meet at the nearby Tin Roof for games, live music and plentiful interaction with fellow SLAS2016 attendees. Get to know others who, like you, will drive the next wave of scientific innovation. Enjoy shuffleboard, baggo, giant Jenga, board games and a photo booth, exclusively for SLAS2016 participants! SLAS provides complimentary hors d' oeuvres, soft drinks and fun! A cash bar is available for those 21 and older. Come join us to start your SLAS2016 experience off right.
Home Away-From-Home: The Global Village
Visitors from outside the U.S. have a designated rendezvous point in the SLAS2016 Exhibition Hall's Global Village. Meet others from your part of the world, meet the leaders who serve on the SLAS Europe Council, and meet members of the SLAS professional team.