SLAS2016 Tuesday Night Celebration
Anchors Away! SLAS to Commandeer the USS Midway!
Sponsored by Hamilton Company
Tuesday, Jan. 26
All Aboard at 6:30 p.m. / Abandon Ship at 9:30 p.m.
The final evening of SLAS2016 will be one to remember as conversations continue aboard the -- one of America's longest-serving and most impressive aircraft carriers.
All hands on deck to celebrate the fifth anniversary of the SLAS Annual International Conference and Exhibition! From stem to stern, the entire ship will belong exclusively to the SLAS community. Explore the 20 stories high, 1,000 ft. long, 64,000 ton, 212,000 horsepower aircraft carrier while meeting old friends and making new professional contacts. Enjoy:




"Six Minutes that Changed the World" 15-Minute Multimedia Presentation
Bountiful buffet, select wines, domestic beers and soft drinks
Rated , exhibits throughout the USS Midway range from the 4-acre flight deck, flight control and bridge to the crew's sleeping quarters, massive galley, engine room, the ship's jail, sick bay, post office, machine shops, and pilot ready rooms. Museum docents will be on hand to share personal stories of service and give you a first-hand account of what life on the USS Midway was like for more than 225,000 American sailors.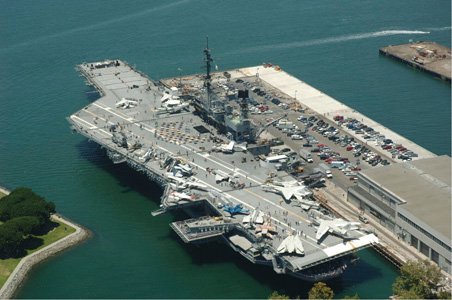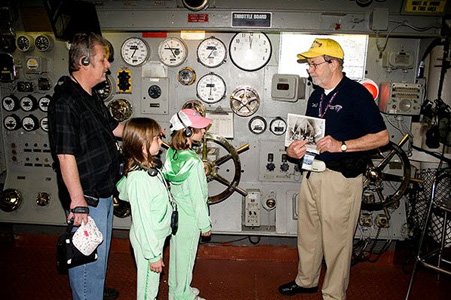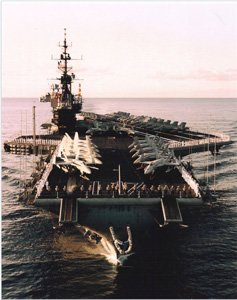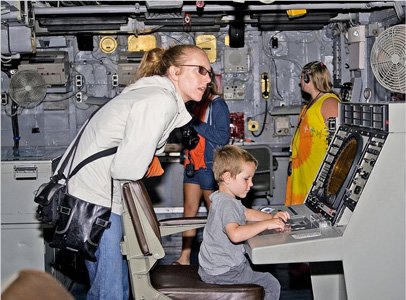 Photos courtesy of USS Midway Museum
Complimentary and continuous shuttle bus service is provided between the San Diego Convention Center C Entrance and the USS Midway Museum (a 1.6 mile journey as the crow flies). All guests must have an SLAS2016 badge and be 21 or older. Secret password = ahoy!