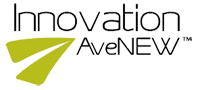 Read how participating on Innovation AveNEW benefited these entrepreneurs.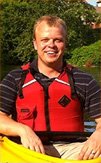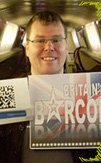 Innovation AveNEW Program
... for start-up companies.
Kicking off the calendar year, SLAS2016 is the platform event for established companies launching new products and services. Innovation AveNEW is an in-kind, cost-sensitive program affording emerging, start-up companies the opportunity to actively engage and participate in a world-class event which helps to grow and scale their business as well as directly connects them with purchasing influencers and decision-makers from more than 40 countries.
The mission for Innovation AveNEW is simple — to offer start-up, entrepreneurial companies in the area of laboratory science and technology a venue for positive, collaborative interaction and exposure for their product and/or service concept. Innovation AveNEW will be located in a specially designated area on the exhibit floor.
Only a select few start-up companies are chosen for this program each year. Those chosen can only be selected for participation one time. The products and/or services offered must be available for sale/distribution in the year 2016.
Guidelines, Rules and Application Instructions
Relationship
Candidate companies must align in some fashion with the area of laboratory science and technology, and while it is not required, an established relationship with a university, bioscience incubator, or research institution is desired.
Process
Candidate applications will be reviewed by an Innovation AveNEW Review Panel.
The Review Panel will evaluate applications for technical merit and commercial feasibility as well as other criteria, inclusive of, but not limited to:
Compelling science and technology
Clarity of vision and market opportunity (business plan)
Strength of management team
Impact on the field of laboratory automation and technology
Start-up status
SLAS reserves the right to select and deselect any company at any given time. All decisions are final. Companies selected for participation in Innovation AveNEW must agree to and adhere to the rules and regulations. Companies may only be selected and participate in Innovation AveNEW once.
Privileges
Please read carefully, some items have changed for SLAS2016
Companies selected to participate in Innovation AveNEW are given the following items at no cost*. However, a $500 deposit is required* which will be refunded after the conference minus $200 for a one-year SLAS membership dues for one individual.

Kiosk exhibit space on the floor of the SLAS2016 Exhibition Hall

Counter space for computer and literature, with back wall
Promotional ID signage
Internet connection, power
Fully carpeted, waste basket

Travel for (1) Coordinated Through SLAS Travel Service Desk

Inclusive of coach class air fare or equitable travel needs**

Lodging for (1) Coordinated Through SLAS Travel Service Desk

Inclusive of four nights lodging

Opportunity to participate in Late Night with LRIG: Rapid-Fire Innovation Session
(more info to come)
**Flight cost covered is limited to $600 (USD) per traveler, $1500.00 (USD) for international flights.
* Costs for transportation (flight, train, car) of one company representative to the event must be pre-approved by SLAS, and will be reimbursed within the guidelines of the SLAS Travel Policy after submission of an SLAS Expense Report, which must be received at SLAS Headquarters within three weeks after the event.
Innovation AveNEW participants are required to have an official company representative physically present in their booth space at all times during show hours. Failure to meet this requirement may result in forfeiture of the $500 down payment and any expenses noted in these guidelines as potentially reimbursable. As well, participants not complying with this requirement may be removed from the show floor.
In addition, all participating companies are asked to submit a previously unpublished scientific manuscript (original research or a related review paper) for peer reviewed publication in JALA or JBS by May 1, 2016. Nan Hallock, SLAS Director of Publishing, will contact you with information on submission guidelines. In the meantime, for more information, please visit www.slas.org/publications/scientific-journals.
Critical Dates
Application Deadline:
Friday, October 9, 2015
Selection Announcement:
Week of October 19, 2015
* Once selected, logistic dates will be supplied.
Questions?
Mary Geismann, Manager, Member Services
mgeismann@slas.org
630.256.7527, ext. 109